Bathrooms are one of the main necessities in our home. We use it every morning and night before we go to sleep. A comfortable and well-designed bathroom makes each day more enjoyable and prepares us for a new day. The bathroom is never just a bathroom, but a place for relaxation and serenity. We collected a few of our favorite bathrooms from our current listings, bathrooms we would want at home. Because having a bathroom we love can make all the difference.
1. Bright and Minimal
Everyone loves a clean bright bathroom. This stylish yet functional bathroom is designed with eye-catching marble and clean lines. This bathroom has an open layout and has plenty of room for storage and counter space. Talk about bathroom goals.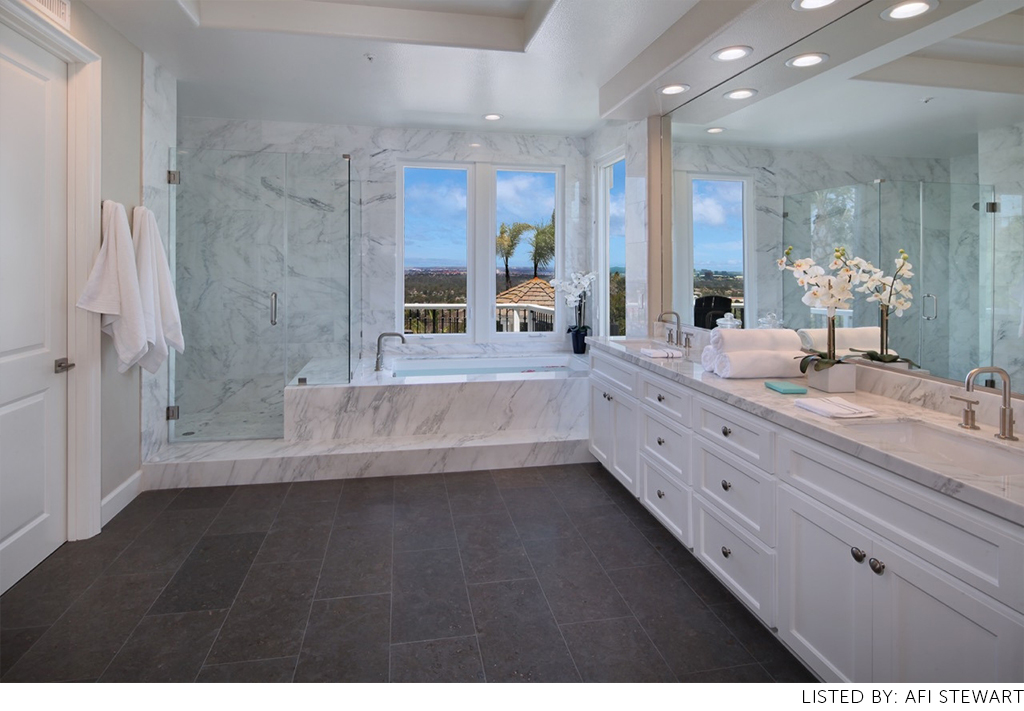 2. Calming and Contemporary
This bathroom strives for an ultra-modem space with a focus on relaxation. The natural wood accents to the medium toned walls have an immediate tranquil effect. The simplistic design brings dimension to the space, yet brings in an artistic design to the entire bathroom.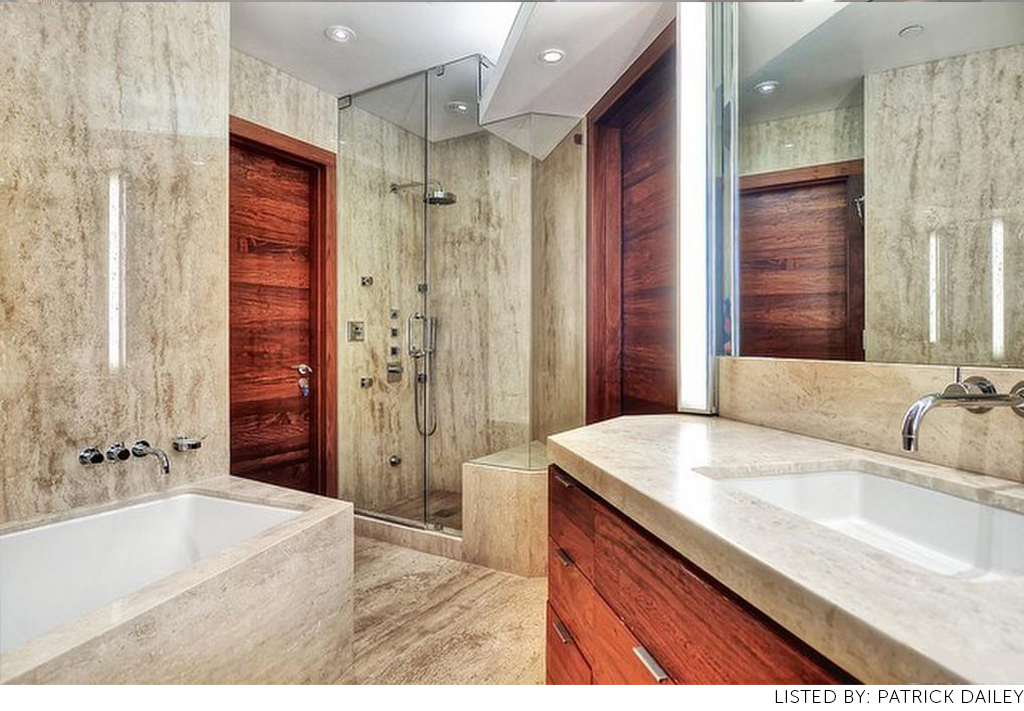 3. Classic and Simplistic
Something about this design is refreshing. The refined bathroom brings in a classic bathroom feel with a splash of color. The openness of this space makes it feel very spas-like, with simplistic designed counter space and tiling. This his and her bathroom is the perfect space to be shared and enjoyed.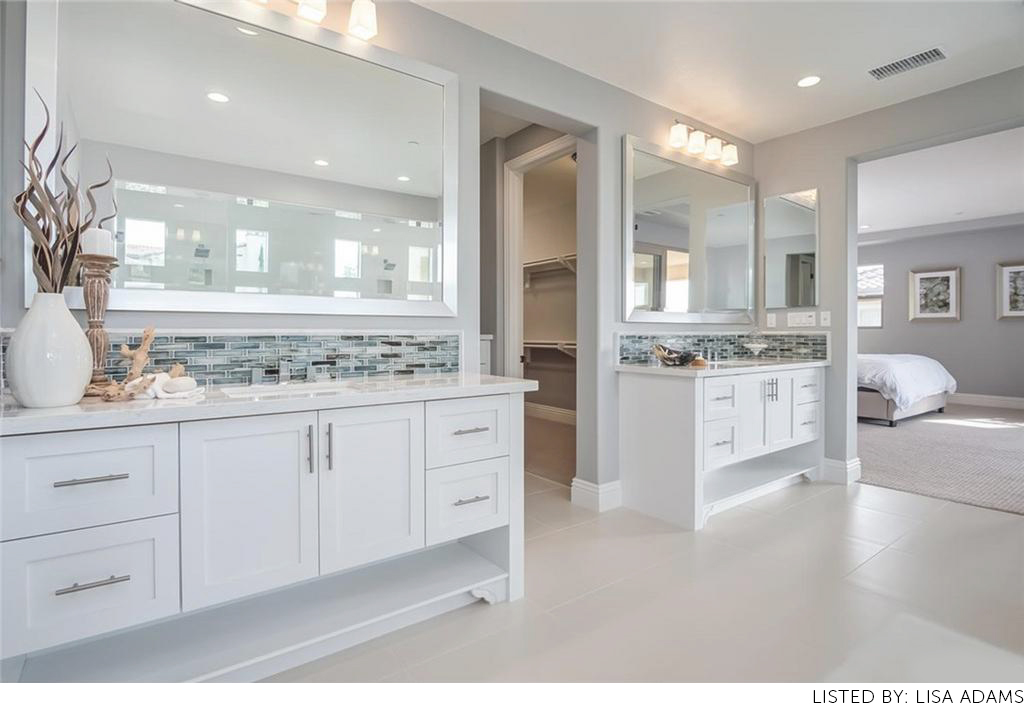 We love a good bathroom. Share some of your bathroom inspiration in the comments below.