As a springtime holiday, Easter is a favorite time for everyone and another reason to celebrate the day with your family and friends. What better way to do just that than by getting the family together for some egg-dyeing fun, an Easter egg hunt, and indulging in some baked goodies? First thing's first: getting your home ready for the holiday.
Decorating for Easter
Decorating your home for Easter can be fun, especially if you're the type to make things yourself. If you have a bit of a creative streak in you, consider making a cute Easter egg covered wreath for your front door, or turning soup cans into bunny planters complete with googly eyes and cutting out felt fabric for the bunny feet, nose and ears. If you don't have a hand for creativity, most local crafts shops already sell pre-made Easter decorations. All you have to do is pop in and select your favorite pieces. If you don't care to add bunnies to your existing home décor, spring flowers or Easter lilies are a nice way to freshen up the look of your home while acknowledging the holiday.
Dyeing Easter Eggs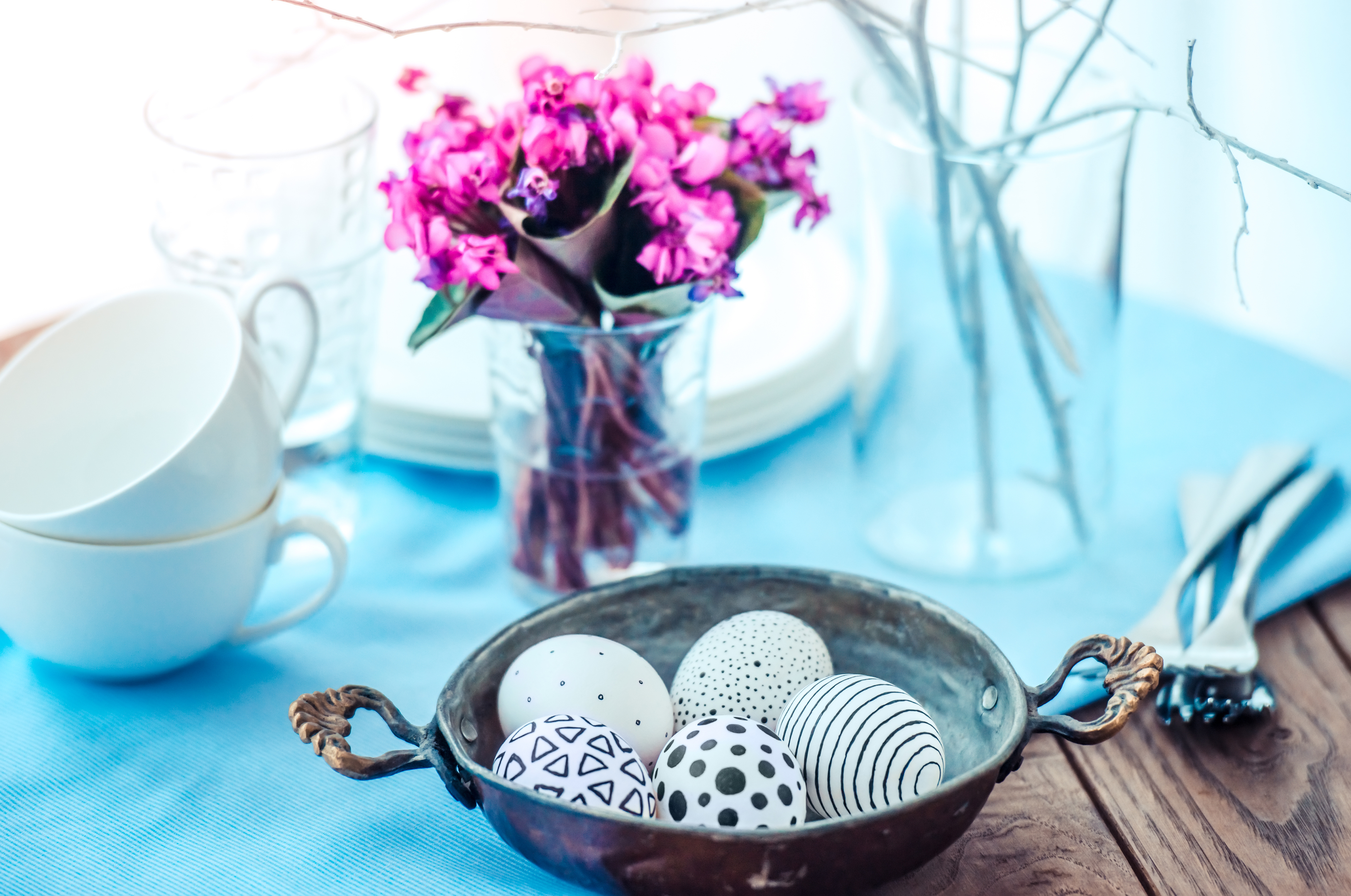 Dyeing Easter eggs is one of everyone's favorite activities. It's not often you get to let your creativity shine through and what better way to do so than to dye hard-boiled eggs the color scheme of your choice? We've seen everything from galaxy-inspired Easter eggs, Tiffany-blue eggs with gold leafing and even fancy Faberge eggs, to simple solid color choices in your basic primary red, yellow and blue. If you're thinking about dyeing eggs for the holiday, keep in mind that things can get a little bit messy so be sure to keep some paper towels on hand. Quick access to your kitchen sink is probably not a bad idea either. Once you have that, some hard-boiled eggs and colorful dye handy, you're ready to dip-dye some eggs!
The Great Egg Hunt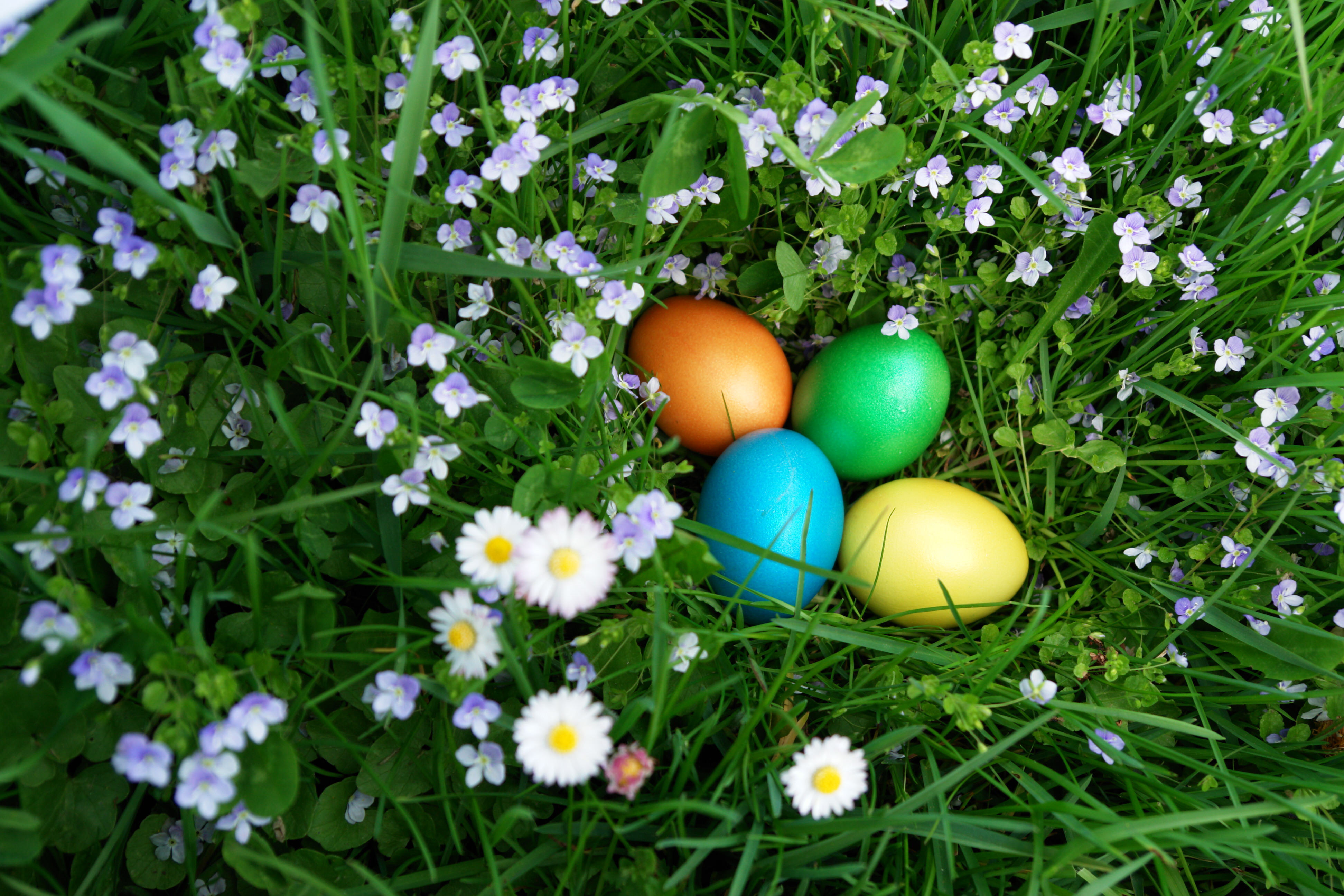 After you're done dyeing your Easter eggs, it's time to hide them! Fun for kids and adults, Easter egg hunts are great for groups of two or more people. Egg hunts tend to be held at parks or backyards, but you can get creative and hide eggs around your home for the kids to find. If you're unsure about using hard-boiled eggs and risk having them go unfound, plastic eggs are always a popular alternative.
Baking Goodies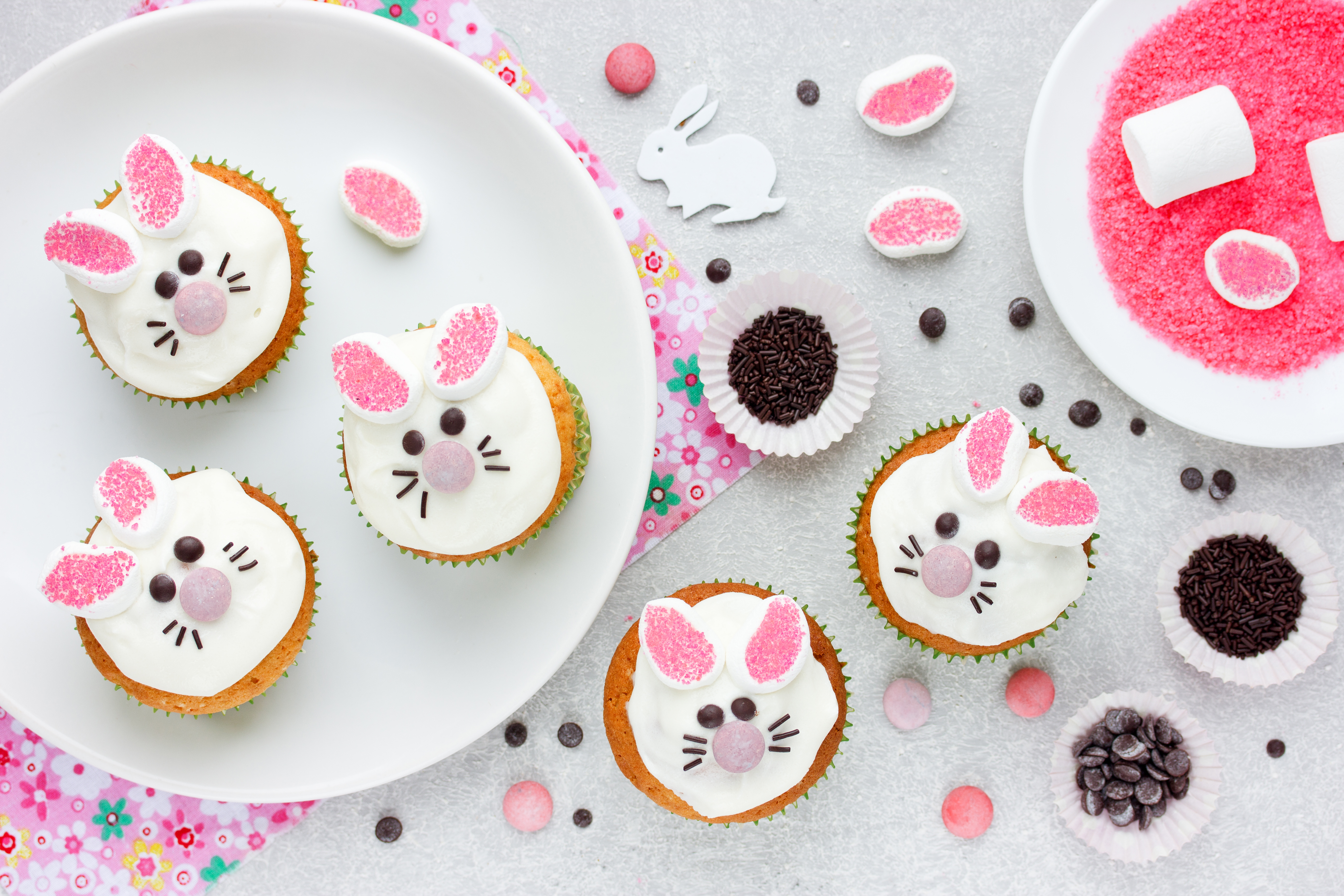 Aside from dyeing eggs and Easter egg hunts, baking is another popular activity for you and your family. If you and your guests have a sweet tooth (and who doesn't around Easter!), there are plenty of easy and sweet treats you can bake that will appease even the Easter Bunny himself. Cupcakes, chocolate covered peanut butter eggs, Rice Krispie Easter egg nests and a lamb cake are just a few popular selections. If you're not one for baking, you can get a little creative with pre-made cookies and the ever-popular marshmallow treat, Peeps. We've seen cupcakes topped with bunny Peeps and even Peeps bouquets—perfect for your Easter sweetheart!
Easter is a time for togetherness, one that is cherished by many families. We hope these activities and ideas will help turn your Easter celebration into a memorable day that's worth experiencing again the following year.